Summary:
To save a galactic kingdom from revolution, Kindred mind-pairings were created to ensure each and every person would be seen and heard, no matter how rich or poor…
Joy Abara knows her place. A commoner from the lowly planet Hali, she lives a simple life—apart from the notoriety that being Kindred to the nobility's most infamous playboy brings.
Duke Felix Hamdi has a plan. He will exasperate his noble family to the point that they agree to let him choose his own future and finally meet his Kindred face-to-face.
Then the royal family is assassinated, putting Felix next in line for the throne…and accused of the murders. Someone will stop at nothing until he's dead, which means they'll target Joy, too. Meeting in person for the first time as they steal a spacecraft and flee amid chaos might not be ideal…and neither is crash-landing on the strange backward planet called Earth. But hiding might just be the perfect way to discover the true strength of the Kindred bond and expose a scandal—and a love—that may decide the future of a galaxy.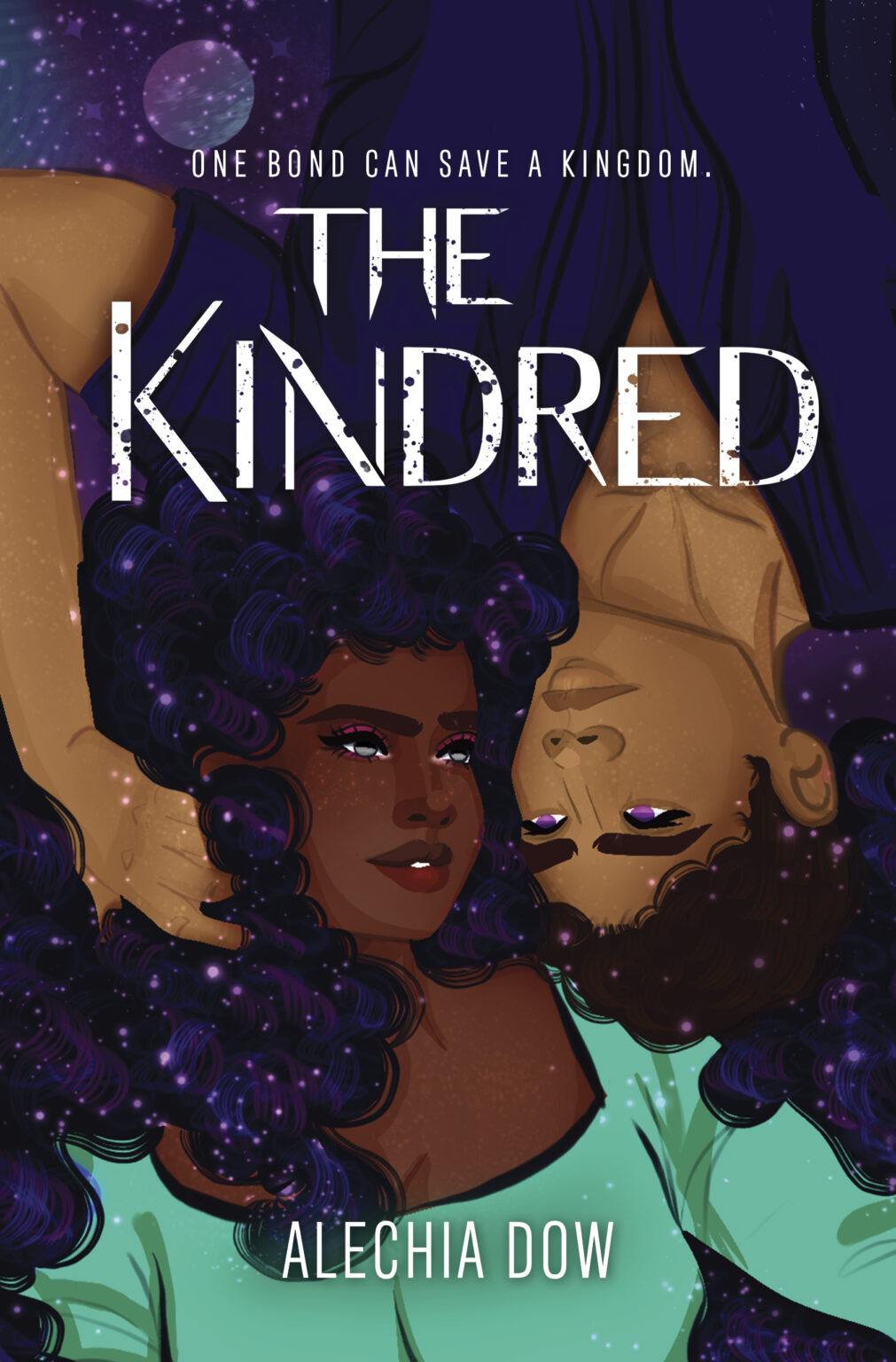 Review:
Thank you, NetGalley for this eARC in exchange for an honest review. I was invited to be a part of the blog tour for this book by HarperCollins and I'm so glad. I absolutely adored The Sound of Stars and I had high hopes for Dow's sophomore novel. I absolutely was not disappointed.
The Kindred follows Felix and Joy in alternating perspectives with the occasional memory included. Felix is a duke, but he shies away from any sort of responsibility. He wants to play music and travel. Joy is a poor girl that is about to marry Maxon (a huge jerk) because it's what she's "supposed" to do. But Felix and Joy are one another's Kindred. In this society, everyone is paired with another, their Kindred, at birth. But due to the political maneuvering of others, Felix and Joy are not allowed to meet. They're not allowed to love one another the way that many other Kindred do. And then all hell breaks loose when the rulers of this society are assassinated. Secrets are revealed and Joy and Felix must meet and flee to keep themselves safe.
I really liked both Joy and Felix. Joy really struggles with her sense of self. She doesn't think very highly of herself. So, her gaining confidence and finally disregarding the things she's believed about her body was incredibly satisfying to follow. Her emotional growth was one of my favorite things. I also enjoyed Felix starting to take things more seriously. He seems like a party boy when the story starts, but as the story picks up, we see him take charge and responsibility. I think both characters had really well-done development.
My favorite thing about this book was the world and the ways that it connected to The Sound of Stars. I think the world was incredibly well built. It's clear that Dow put a lot of work into creating this universe and its history. The history and culture of this book were so interesting. I loved how intricate and detailed the story was about the settings and religions.
The plot of the story was engaging and compelling. We find Joy and Felix, two aliens, crash landing on earth and that's when the connections to The Sound of Stars being to reveal. I didn't realize that this book was going to be related to her previous book in any way, but this was almost a prequel and I absolutely loved it. I think the story was really fast-paced and I really liked that. It was a quick read or felt like it because of the pacing of the story.
Overall, I cannot wait for more books from Dow. I hope there's another set in the same universe that includes all these characters that I've come to love. I think the characters were easy to care about. I think the world and culture were fascinating. I loved the outcome of the story. I also really loved the messages of the story. It's a story that speaks to the necessity of compassion and love. We need these things in the world and this story is all about that. I absolutely recommend this book and I think it will be a very loved story.
Keep on reading lovelies, Amanda.