Hi, lovelies! I decided that 2022 is going to be the year of comfort when it comes to reading. I have a pretty tough year ahead of me, emotionally, and I'm going to need all the comfort I can get. So, to assist with that, I'm going to be rereading all of the things and I thought I would share what ten books or series are on my TBR to reread this year. All my reviews are linked in the titles if you want to know what I thought the first time I read them.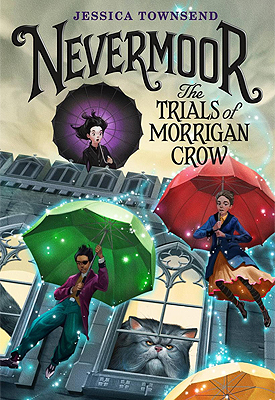 The Trials of Morrigan Crow by Jessica Townsend
"A cursed girl escapes death and finds herself in a magical world – but is then tested beyond her wildest imagination. Morrigan Crow is cursed. Having been born on Eventide, the unluckiest day for any child to be born, she's blamed for all local misfortunes, from hailstorms to heart attacks–and, worst of all, the curse means that Morrigan is doomed to die at midnight on her eleventh birthday. But as Morrigan awaits her fate, a strange and remarkable man named Jupiter North appears. Chased by black-smoke hounds and shadowy hunters on horseback, he whisks her away into the safety of a secret, magical city called Nevermoor. It's then that Morrigan discovers Jupiter has chosen her to contend for a place in the city's most prestigious organization: the Wundrous Society. In order to join, she must compete in four difficult and dangerous trials against hundreds of other children, each boasting an extraordinary talent that sets them apart – an extraordinary talent that Morrigan insists she does not have. To stay in the safety of Nevermoor for good, Morrigan will need to find a way to pass the tests – or she'll have to leave the city to confront her deadly fate."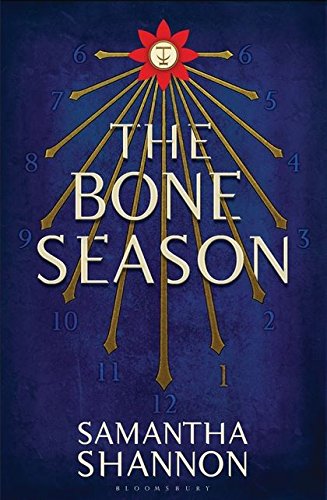 The Bone Season by Samantha Shannon
"The year is 2059. Nineteen-year-old Paige Mahoney is working in the criminal underworld of Scion London, based at Seven Dials, employed by a man named Jaxon Hall. Her job: to scout for information by breaking into people's minds. For Paige is a dreamwalker, a clairvoyant and, in the world of Scion, she commits treason simply by breathing. It is raining the day her life changes for ever. Attacked, drugged and kidnapped, Paige is transported to Oxford – a city kept secret for two hundred years, controlled by a powerful, otherworldly race. Paige is assigned to Warden, a Rephaite with mysterious motives. He is her master. Her trainer. Her natural enemy. But if Paige wants to regain her freedom she must allow herself to be nurtured in this prison where she is meant to die."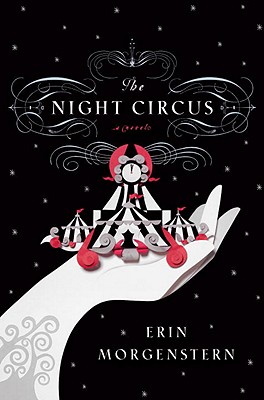 The Night Circus by Erin Morgenstern
"The circus arrives without warning. No announcements precede it. It is simply there, when yesterday it was not. Within the black-and-white striped canvas tents is an utterly unique experience full of breathtaking amazements. It is called Le Cirque des Rêves, and it is only open at night. But behind the scenes, a fierce competition is underway—a duel between two young magicians, Celia and Marco, who have been trained since childhood expressly for this purpose by their mercurial instructors. Unbeknownst to them, this is a game in which only one can be left standing, and the circus is but the stage for a remarkable battle of imagination and will. Despite themselves, however, Celia and Marco tumble headfirst into love—a deep, magical love that makes the lights flicker and the room grow warm whenever they so much as brush hands. True love or not, the game must play out, and the fates of everyone involved, from the cast of extraordinary circus performers to the patrons, hang in the balance, suspended as precariously as the daring acrobats overhead."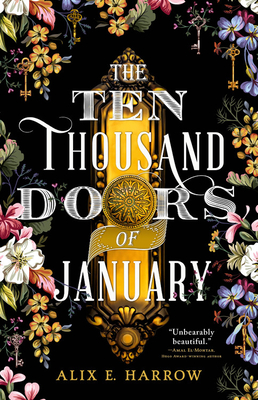 The Ten Thousand Doors of January by Alix E. Harrow
"In a sprawling mansion filled with peculiar treasures, January Scaller is a curiosity herself. As the ward of the wealthy Mr. Locke, she feels little different from the artifacts that decorate the halls: carefully maintained, largely ignored, and utterly out of place. Then she finds a strange book. A book that carries the scent of other worlds, and tells a tale of secret doors, of love, adventure and danger. Each page turn reveals impossible truths about the world and January discovers a story increasingly entwined with her own."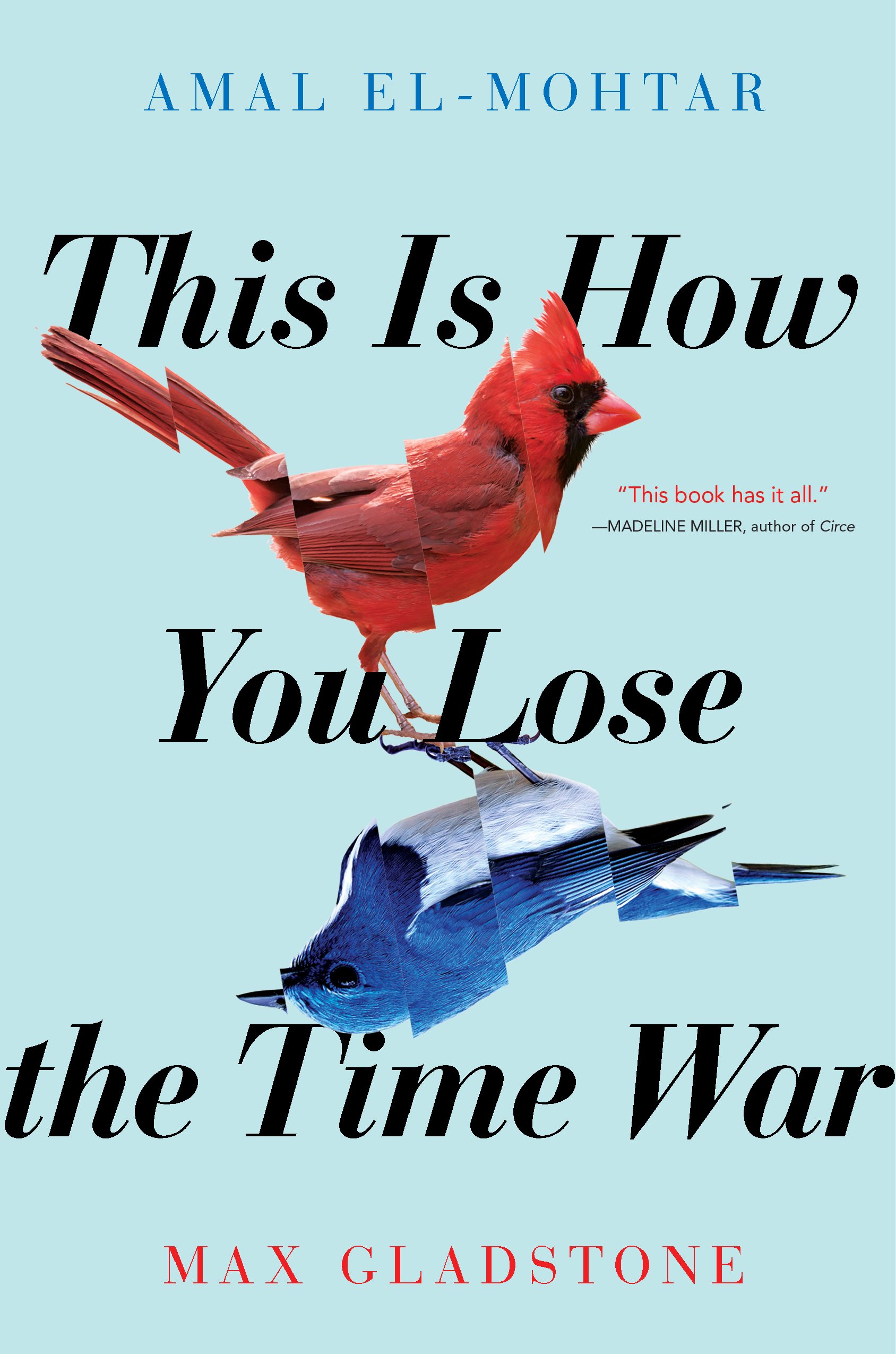 This is How You Lose the Time War by Amal El-Mohtar & Max Gladstone
"Among the ashes of a dying world, an agent of the Commandant finds a letter. It reads: Burn before reading. Thus begins an unlikely correspondence between two rival agents hellbent on securing the best possible future for their warring factions. Now, what began as a taunt, a battlefield boast, grows into something more. Something epic. Something romantic. Something that could change the past and the future. Except the discovery of their bond would mean death for each of them. There's still a war going on, after all. And someone has to win that war."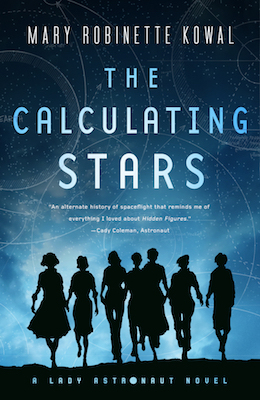 The Calculating Stars by Mary Robinette Kowal
"On a cold spring night in 1952, a huge meteorite fell to earth and obliterated much of the east coast of the United States, including Washington D.C. The ensuing climate cataclysm will soon render the earth inhospitable for humanity, as the last such meteorite did for the dinosaurs. This looming threat calls for a radically accelerated effort to colonize space, and requires a much larger share of humanity to take part in the process. Elma York's experience as a WASP pilot and mathematician earns her a place in the International Aerospace Coalition's attempts to put man on the moon, as a calculator. But with so many skilled and experienced women pilots and scientists involved with the program, it doesn't take long before Elma begins to wonder why they can't go into space, too. Elma's drive to become the first Lady Astronaut is so strong that even the most dearly held conventions of society may not stand a chance against her."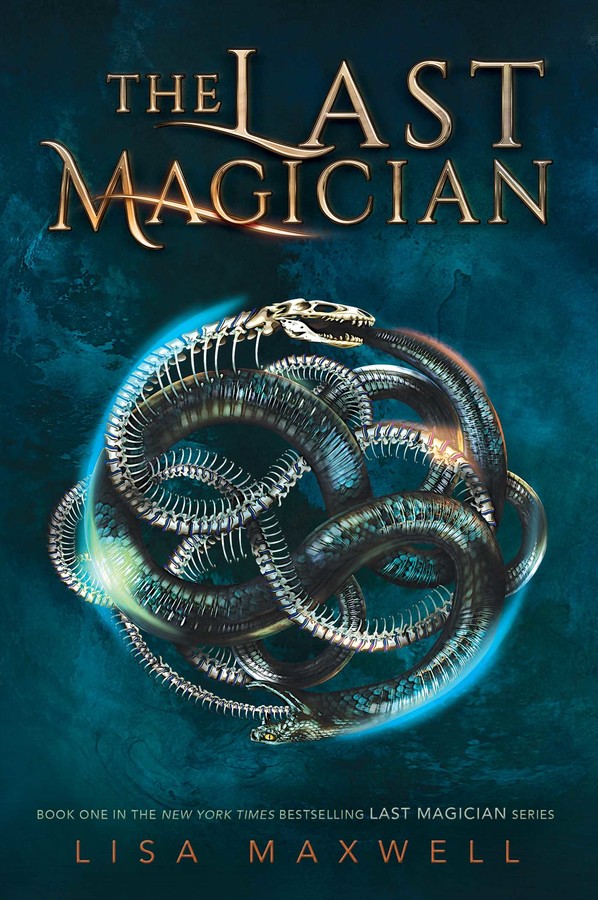 The Last Magician by Lisa Maxwell
"In modern-day New York, magic is all but extinct. The remaining few who have an affinity for magic—the Mageus—live in the shadows, hiding who they are. Any Mageus who enters Manhattan becomes trapped by the Brink, a dark energy barrier that confines them to the island. Crossing it means losing their power—and often their lives. Esta is a talented thief, and she's been raised to steal magical artifacts from the sinister Order that created the Brink. With her innate ability to manipulate time, Esta can pilfer from the past, collecting these artifacts before the Order even realizes she's there. And all of Esta's training has been for one final job: traveling back to 1902 to steal an ancient book containing the secrets of the Order—and the Brink—before the Magician can destroy it and doom the Mageus to a hopeless future. But Old New York is a dangerous world ruled by ruthless gangs and secret societies, a world where the very air crackles with magic. Nothing is as it seems, including the Magician himself. And for Esta to save her future, she may have to betray everyone in the past."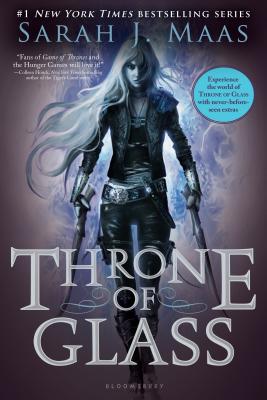 Throne of Glass by Sarah J. Maas
"After serving out a year of hard labor in the salt mines of Endovier for her crimes, 18-year-old assassin Celaena Sardothien is dragged before the Crown Prince. Prince Dorian offers her her freedom on one condition: she must act as his champion in a competition to find a new royal assassin. Her opponents are men-thieves and assassins and warriors from across the empire, each sponsored by a member of the king's council. If she beats her opponents in a series of eliminations, she'll serve the kingdom for four years and then be granted her freedom. Celaena finds her training sessions with the captain of the guard, Westfall, challenging and exhilarating. But she's bored stiff by court life. Things get a little more interesting when the prince starts to show interest in her … but it's the gruff Captain Westfall who seems to understand her best. Then one of the other contestants turns up dead … quickly followed by another. Can Celaena figure out who the killer is before she becomes a victim? As the young assassin investigates, her search leads her to discover a greater destiny than she could possibly have imagined."
Dry by Neal Shusterman & Jarrod Shusterman
"When the California drought escalates to catastrophic proportions, one teen is forced to make life and death decisions for her family in this harrowing story of survival. The drought—or the Tap-Out, as everyone calls it—has been going on for a while now. Everyone's lives have become an endless list of don'ts: don't water the lawn, don't fill up your pool, don't take long showers. Until the taps run dry.
Suddenly, Alyssa's quiet suburban street spirals into a warzone of desperation; neighbors and families turned against each other on the hunt for water. And when her parents don't return and her life—and the life of her brother—is threatened, Alyssa has to make impossible choices if she's going to survive."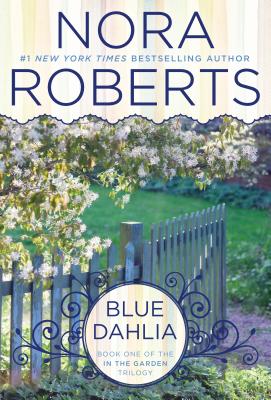 Blue Dahlia by Nora Roberts
"Recently widowed Stella Rothschild has found a new love in Logan Kitridge. But there is someone who isn't happy about Stella's growing feelings for Logan: the Harper Bride, an unidentified woman whose grief and rage have kept her spirit alive long past the death of her body."
These are just some of the books that I want to reread this year. I'm sure I'll find others to add to this list, but these are the ones that are speaking to me at the moment. Do you like to reread books?
Keep on reading lovelies, Amanda.