Summary:
Zhade's power might be going to his head.
He's still getting used to wearing Maret's face, but he can't deny that the influence it affords him has its perks. But when the magic of Eerensed starts to turn deadly, Zhade must master the Crown if he's going to save his people, and Tsurina's destructive plans for Eerensed aren't going to make that easy. Worse, he's starting to see her point.
Meanwhile, Andra is in hiding.
Assumed dead by the people of Eerensed, she must stay underground if she's going to live long enough to build the rocket that will finally save the colonists from this dying planet. But when Andra hears voices urging her to destroy everything, she starts to dig deeper into her subconcious. What she finds leads her to question whether she's destined to be a savior after all.
Battling the dangerous forces buried within their minds, can Andra and Zhade truly decide their own fates? They must find a way to work together before two power-hungry leaders and a deadly swarm of rogue technology destroy humanity for good.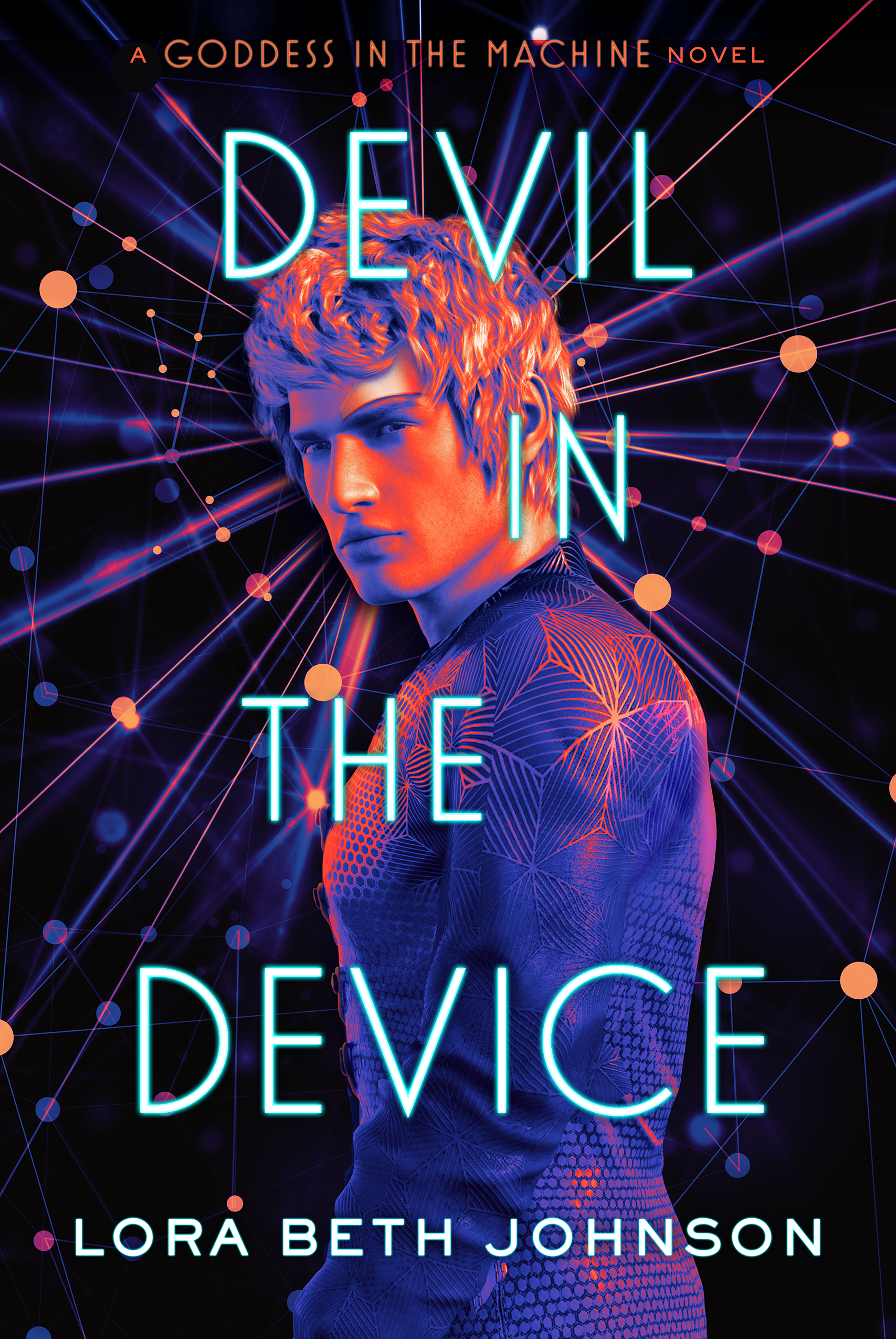 Review:
I am so glad that my library had this ebook so that I could devour this sequel. I really loved Goddess in the Machine but I think I liked Devil in the Device even more.
Devil in the Device starts off after everything basically blows up at the end of the first book. This sequel picks up right where we left off. Zhade is thinking that everything is going according to his plan while Andra is trying to figure out what the hell she is supposed to do next. I don't want to say too much because I don't want to spoil anything from the first book. Let's just say that things go from "according to plan" to hell in a handbasket incredibly quickly.
Because we're already familiar with the world, this book felt like it had a way faster pace. I think maybe that's why I liked it more. I wouldn't say there was non-stop action, but there were twists and turns and all kinds of things that made it feel like these characters never really had a moment to catch their breaths. There were a few twists that I had suspected, but even more that had me totally shocked. I think the plot of the story was clearly well executed. I liked that the stakes were high and you could never quite tell how things were going to play out.
As I said in my review for the first book, the characters were really what made the story. Zhade is slowly realizing that what he thought he wanted isn't going to satisfy him because it's not what he really needed. He's realizing that his plan might not actually be working out how he thought it was. Andra was basically floundering (which isn't all that different from the first book) but she's doing the best she can and that's what really matters. She truly learns and adapts to all the things that are thrown at her. I really enjoyed seeing her fight against the negative influences and choose the right side of the conflicts.
The only thing that I didn't like about this book was that for the first third of the book Zhade and Andra stay away from each other for literally made-up reasons. Zhade has ideas in his head about why Andra couldn't possibly feel the same, romantically, about him as she did before he did certain things. While Andra is doing the same thing, making up ideas that Zhade couldn't possibly still care about her now that he knows the secrets about her that we're revealed in the first book. But if they had just talked to each other (which they ended up doing about a third of the way into the story) they would have realized they were both being dumb. And then, once they did finally talk and resolve this issue, everything was amazing for them again, for about a day. I was so frustrated when almost immediately after their reconciliation, another conflict was created to keep them apart. It took entirely too long for them to both get it together long enough to finally work things out.
Overall, I loved this book. The world is absolutely fascinating and I loved learning more about how the planet ended up the way that it is. I think the way humanity grew and developed and changed was incredibly compelling. The characters were engaging and I couldn't help but love them. I just wanted more of Andra and Zhade together. Also, did I see hints of a spin-off for Zhade's brother in the epilogue, I'm absolutely all about that.
Keep on reading lovelies, Amanda.