Summary:
Life in a small Appalachian town is not easy. Cash lost his mother to an opioid addiction and his Papaw is dying slowly from emphysema. Dodging drug dealers and watching out for his best friend, Delaney, is second nature. He's been spending his summer mowing lawns while she works at Dairy Queen.
But when Delaney manages to secure both of them full rides to an elite prep school in Connecticut, Cash will have to grapple with his need to protect and love Delaney, and his love for the grandparents who saved him and the town he would have to leave behind.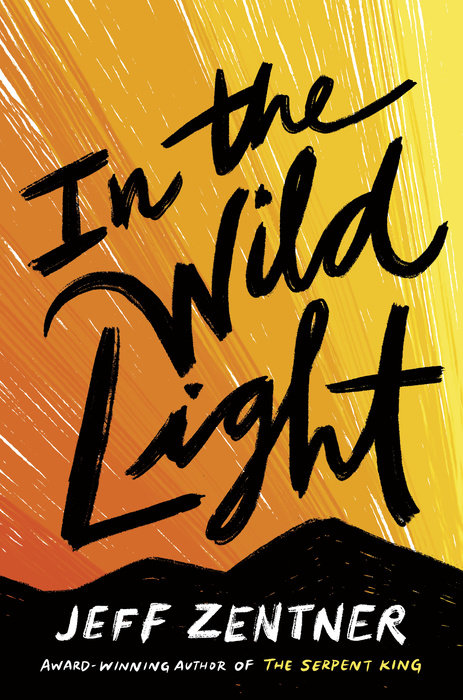 Review:
In the Wild Light is an emotional story that follows Cash as he tries to find his place in the world. Cash and his best friend, Delaney, have been a dynamic duo for years. So, when Delaney makes a scientific discovery and she's offered a spot at a prestigious school in Connecticut, she asks that Cash be considered for a place as well. They're both accepted and Cash must make the difficult choice of whether to leave his sick grandfather and go off to school. Once at school, Cash faces obstacles that he'd never considered before. This was very much a slice of life story of a boy who is, for the most part, on his own for the very first time.
I liked Cash most of the time. It was easy to empathize with his feelings about leaving his grandparents and his feelings of inadequacy. He's a kind and caring human being that I liked. His friendship with Delaney dominated this story. I didn't always like Delaney. I don't think she always treated him very nicely. Sometimes she treated him poorly in an attempt to tell him to get his shit together, but I think she absolutely could have been nicer about it sometimes. I really enjoyed seeing Cash flourish at his new school and I especially enjoyed seeing his new love for reading and writing poetry. It was a little funny to me at times because we're reading the story from Cash's point of view, so it's all supposed to be his thoughts and feelings. Some of the writing where he's talking about the setting and the new places he's seeing are incredibly poetically and lyrically described, but he really struggled writing his own poetry. It made me chuckle a few times that his inner thoughts were so beautiful and full of imagery but that wasn't always translated into the poetry he was attempting to write.
Overall, this was a beautiful story of a boy that's doing new things, things that will be good for his future, and getting out of the small town he's lived in his whole life. It's a story of making new friendships and trying new things, even though those new things might be scary. Zentner has once again written a a beautiful and sad story that somehow leaves you feeling hopeful.
Keep on reading lovelies, Amanda.