Sunreach (Skyward 2.1)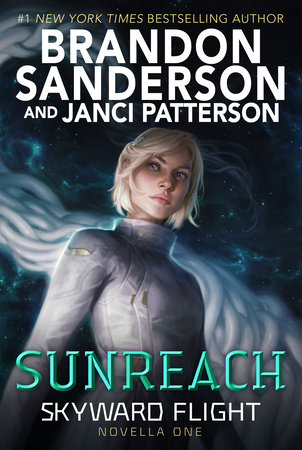 Summary:
Read FM's story between Starsight and Cytonic.
When a planet-destroying Delver suddenly appears in the sky of Detritus and vanishes just as suddenly, FM knows that the last free human society got lucky. Her Skyward Flight companion, Spensa, figured out how to draw this Delver away, but it won't be so easy next time.
The forces of the Galactic Superiority will be back—and if the Defiant Defense Force can't figure out a way to escape the planet, humanity's destruction is only a matter of time. Spensa's mission to infiltrate the Superiority unveiled the secret to their hyperdrives—a cytonic slug species called the Taynix. Now FM's flightleader, Jorgen, has found a large group of Taynix hiding in the caverns far below Detritus's surface.
FM and Jorgen must work together with the engineer Rig to awaken the mysterious alien Alanik and unlock the powers of the Taynix, or humanity will be trapped. With Spensa's friend Minister Cuna of the Superiority stranded at the outpost of Sunreach, they need to figure out how to rescue her—or the Superiority government will be in the sole clutches of those who want to wipe out Detritus once and for all.
Review:
Sunreach follows FM alongside the ending of Starsight. I really liked this insight to another character in the Skyward world. FM was always an interesting supporting character, but I really enjoyed being in her head. I really felt like we got to know her better. I also especially liked that we got a bit of romance in this novella. There are little bits and pieces taken from the first two books that push the plot forward in this story and I really enjoyed seeing those pieces finally come together.
ReDawn (Skyward 2.5)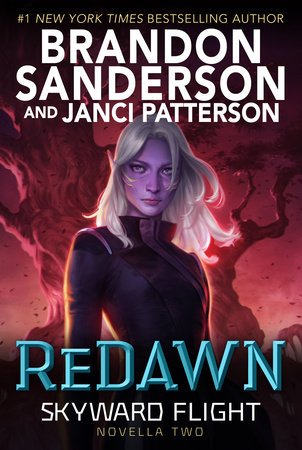 Summary:
Read Alanik's story between Starsight and Cytonic.
"Don't trust their lies. Don't trust their false peace." That is the warning that Alanik of the planet ReDawn gave the human pilot Spensa after Alanik's ship crash-landed on Detritus. While accepting an invitation to meet with her people's enemy, the Galactic Superiority, Alanik heard Spensa's cry for help across the vastness of space, and she used her cytonic powers to hyperjump her ship to the source of that cry. What she found there was a shock—a whole planet of free humans fighting against the Superiority. Were they the allies her people desperately needed?
When she recovered from her injuries and met the friendly humans Jorgen and FM of Skyward Flight, she found that her warning to Spensa had gone unheeded by the government of Detritus, and they were considering a peace overture from the Superiority. Now having returned to ReDawn, Alanik is dismayed to learn that her own people are falling into the exact same trap.
The faction in ReDawn's government that wants to appease the Superiority has gained the upper hand. With Alanik's mentor, Renakin captured, she has no one to turn to but Jorgen, FM, and their friend Rig. An ancient technology may have the power to save both of their planets from disaster, but can they discover its secrets before it's too late?
Review:
This one was a little bit harder to get into because we're following the alien, Alanik, that we met in Starsight. So, we're mostly unfamiliar with her world. I thought the world building was well done. I could only sort of picture her world considering she's from a gas planet and some of it just didn't make any sense to my brain. I did really appreciate this new perspective though. We're seeing another species and how they've been treated by the Superiority and the things that are happening politically because of that treatment. I liked, much like the first novella, how the plot tied together with the wider series. I thought it was interesting and engaging.
Evershore (Skyward 3.5)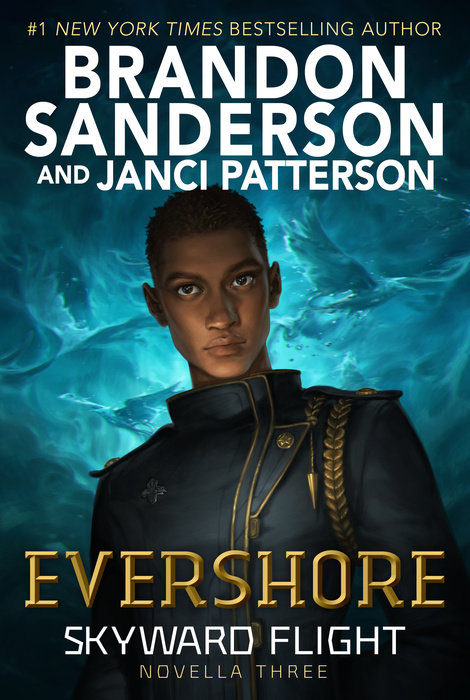 Summary:
Read Jorgen's story along with Cytonic.
With the government of Detritus in disarray because of Superiority treachery, and with Spensa still away on her mission in the Nowhere, Jorgen must work together with the alien Alanik to pick up the pieces. They intercept a strange transmission from the planet Evershore and its Kitsen inhabitants, who say they have some of Jorgen's people and want to return them—but can the Kitsen be trusted? And can Jorgen learn to master his increasingly erratic cytonic powers before they spiral out of control and destroy all hope of forming an alliance against the Superiority?
Review:
Jorgen's story was probably my favorite of the three novellas. I love Jorgen and I really liked being in his head. It was interesting to see inside his head after seeing him through Spensa's eyes for two full books. I think he's an excellent leader and this novella only showed that further. Like the first two novellas, I especially enjoyed how the plot tied to the rest of the series. I liked being on another new planet and seeing Jorgen learn about things I won't specify because of spoilers. I am absolutely excited to see how these three novellas will be tied into the events of books three and four in the Skyward series.
Keep on reading lovelies, Amanda.