Hey, lovelies! I did this last year a few times, and it was actually super helpful for me to remember which books I'd already preordered (rather than digging through my email). So, I'm here today to share with you the books that I've preordered for the first half of 2022.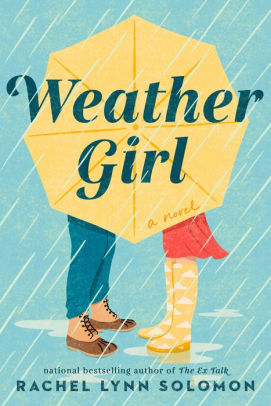 Weather Girl by Rachel Lynn Solomon
Publication date: January 11, 2022
"Ari Abrams has always been fascinated by the weather, and she loves almost everything about her job as a TV meteorologist. Her boss, legendary Seattle weatherwoman Torrance Hale, is too distracted by her tempestuous relationship with her ex-husband, the station's news director, to give Ari the mentorship she wants. Ari, who runs on sunshine and optimism, is at her wits' end. The only person who seems to understand how she feels is sweet but reserved sports reporter Russell Barringer. In the aftermath of a disastrous holiday party, Ari and Russell decide to team up to solve their bosses' relationship issues. Between secret gifts and double dates, they start nudging their bosses back together. But their well-meaning meddling backfires when the real chemistry builds between Ari and Russell. Working closely with Russell means allowing him to get to know parts of herself that Ari keeps hidden from everyone. Will he be able to embrace her dark clouds as well as her clear skies?"
The Weeping Tide by Amanda Foody
Publication date: February 1st, 2022
"Something is wrong at the Sea. The weeping tide, a carnivorous algae bloom, is eating up all the fish. Beasts are terrorizing the nearby Elsewheres. And Lochmordra, the Legendary Beast, is rising at random and swallowing ships whole. Barclay's teacher, the famous Guardian Keeper Runa Rasgar, has been summoned to investigate, and as her apprentice, Barclay gets to join too. But Runa's nemesis has also been called to the Sea, and he's brought apprentices of his own. When the not-so friendly competition between them grows fierce, it's Barclay—the only one from the Elsewheres—who can't seem to keep up. The key to stopping Lochmordra lies in his mythical home, but as the flood of the weeping tide encroaches, time is running out to find it. If the rival groups can't cast aside old grudges and learn to work together, soon the Sea will be destroyed completely. And all the while Barclay must ask himself: is there truly a place for him in the Wilderlands?"
House of Sky and Breath by Sarah J. Maas
Publication date: February 15, 2022
"Bryce Quinlan and Hunt Athalar are trying to get back to normal―they may have saved Crescent City, but with so much upheaval in their lives lately, they mostly want a chance to relax. Slow down. Figure out what the future holds. The Asteri have kept their word so far, leaving Bryce and Hunt alone. But with the rebels chipping away at the Asteri's power, the threat the rulers pose is growing. As Bryce, Hunt, and their friends get pulled into the rebels' plans, the choice becomes clear: stay silent while others are oppressed, or fight for what's right. And they've never been very good at staying silent. In this sexy, action-packed sequel to the #1 bestseller House of Earth and Blood, Sarah J. Maas weaves a captivating story of a world about to explode―and the people who will do anything to save it."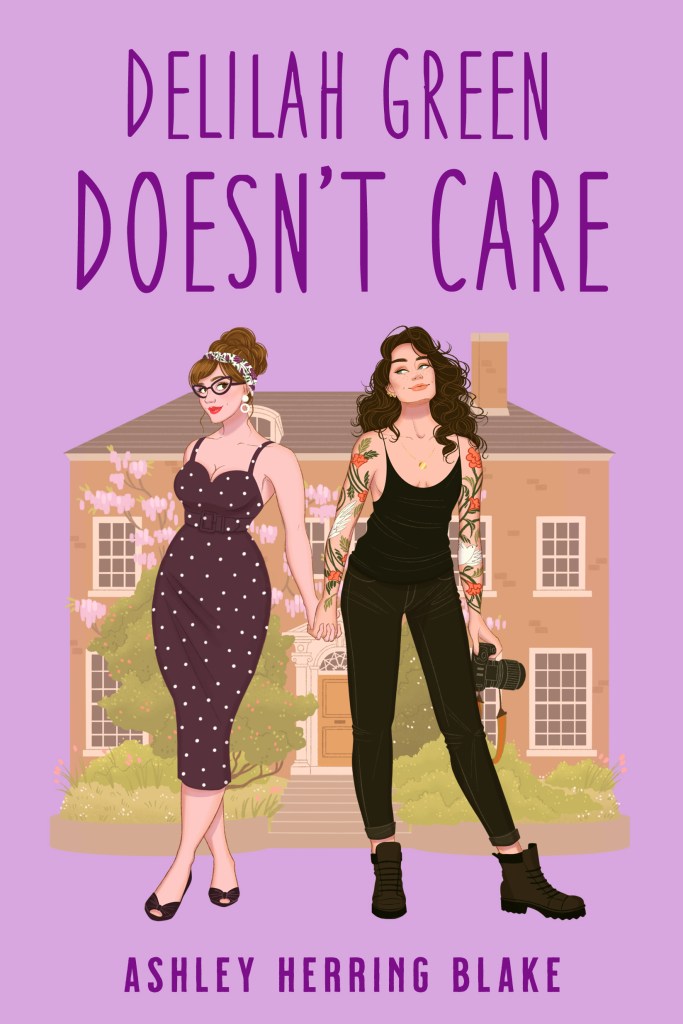 Delilah Green Doesn't Care by Ashley Herring Blake
Publication date: February 22, 2022
"Delilah Green swore she would never go back to Bright Falls—nothing is there for her but memories of a lonely childhood where she was little more than a burden to her cold and distant stepfamily. Her life is in New York, with her photography career finally gaining steam and her bed never empty. Sure, it's a different woman every night, but that's just fine with her. When Delilah's estranged stepsister, Astrid, pressures her into photographing her wedding with a guilt trip and a five-figure check, Delilah finds herself back in the godforsaken town that she used to call home. She plans to breeze in and out, but then she sees Claire Sutherland, one of Astrid's stuck-up besties, and decides that maybe there's some fun (and a little retribution) to be had in Bright Falls, after all. Having raised her eleven-year-old daughter mostly on her own while dealing with her unreliable ex and running a bookstore, Claire Sutherland depends upon a life without surprises. And Delilah Green is an unwelcome surprise…at first. Though they've known each other for years, they don't really know each other—so Claire is unsettled when Delilah figures out exactly what buttons to push. When they're forced together during a gauntlet of wedding preparations—including a plot to save Astrid from her horrible fiancé—Claire isn't sure she has the strength to resist Delilah's charms. Even worse, she's starting to think she doesn't want to…"
Hook, Line, and Sinker by Tessa Bailey
Publication date: March 1, 2022
"King crab fisherman Fox Thornton has a reputation as a sexy, carefree flirt. Everyone knows he's a guaranteed good time–in bed and out–and that's exactly how he prefers it. Until he meets Hannah Bellinger. She's immune to his charm and looks, but she seems to enjoy his… personality? And wants to be friends? Bizarre. But he likes her too much to risk a fling, so platonic pals it is. Now, Hannah's in town for work, crashing in Fox's spare bedroom. She knows he's a notorious ladies' man, but they're definitely just friends. In fact, she's nursing a hopeless crush on a colleague and Fox is just the person to help with her lackluster love life. Armed with a few tips from Westport's resident Casanova, Hannah sets out to catch her coworker's eye… yet the more time she spends with Fox, the more she wants him instead. As the line between friendship and flirtation begins to blur, Hannah can't deny she loves everything about Fox, but she refuses to be another notch on his bedpost. Living with his best friend should have been easy. Except now she's walking around in a towel, sleeping right across the hall, and Fox is fantasizing about waking up next to her for the rest of his life and… and… man overboard! He's fallen for her, hook, line, and sinker. Helping her flirt with another guy is pure torture, but maybe if Fox can tackle his inner demons and show Hannah he's all in, she'll choose him instead?"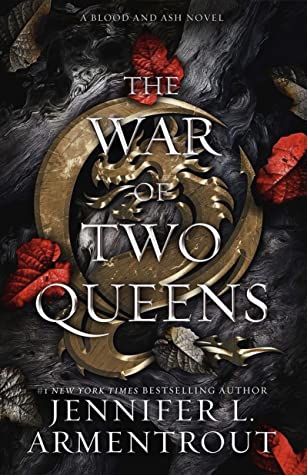 The War of Two Queens by Jennifer L. Armentrout
Publication date: March 15, 2022
"From the desperation of golden crowns…Casteel Da'Neer knows all too well that very few are as cunning or vicious as the Blood Queen, but no one, not even him, could've prepared for the staggering revelations. The magnitude of what the Blood Queen has done is almost unthinkable.
And born of mortal flesh…Nothing will stop Poppy from freeing her King and destroying everything the Blood Crown stands for. With the strength of the Primal of Life's guards behind her, and the support of the wolven, Poppy must convince the Atlantian generals to make war her way—because there can be no retreat this time. Not if she has any hope of building a future where both kingdoms can reside in peace.
A great primal power rises…Together, Poppy and Casteel must embrace traditions old and new to safeguard those they hold dear—to protect those who cannot defend themselves. But war is only the beginning. Ancient primal powers have already stirred, revealing the horror of what began eons ago. To end what the Blood Queen has begun, Poppy might have to become what she has been prophesied to be—what she fears the most.
As the Harbinger of Death and Destruction."
Aru Shah and the Nectar of Immortality by Roshani Chokshi
Publication date: April 5th, 2022
"The Pandavas only have until the next full moon to stop the Sleeper from gaining access to the nectar of immortality, which will grant him infinite power. But how can Aru, Mini, and Brynne hope to defeat him without their celestial weapons? The Sleeper and his army are already plundering the labyrinth, and the sisters can't even enter. Their quest to get in will have them calling on old friends, meeting new allies, and facing fearsome trials, like…performing in a rock concert? When the moment of confrontation finally arrives, it's up to Aru to decide who deserves immortality, the devas or the asuras. The most unexpected answer will come from a most unexpected place. More surprises and delights, gods and demons, and laughs and tears await in this immensely satisfying conclusion to the wild ride that began with the lighting of a lamp."
The Genesis Wars by Akemi Dawn Bowman
Publication date: April 19th, 2022
"It's been ten months since Nami narrowly escaped the Four Courts and Ophelia's wrath. Ten months since she was betrayed by someone she once considered a friend. Someone she poured her heart out to. And now her family here in the afterlife are gone, captured, and Nami is utterly alone. On the run, only steps ahead of the AI forces pursuing her, and desperate to free her friends, Nami must take the allies she can find, even if she doesn't fully trust them. And as she tests the limits of her own power, she must also reckon with the responsibility that entails. Stakes are high as Nami navigates old enemies, unexpected allies, and an ever-changing landscape filled with dangers and twists at every turn. Along the way, she'll learn powerful truths about who she can trust and the sacrifices that must be made in order to fight for a better, freer world for all."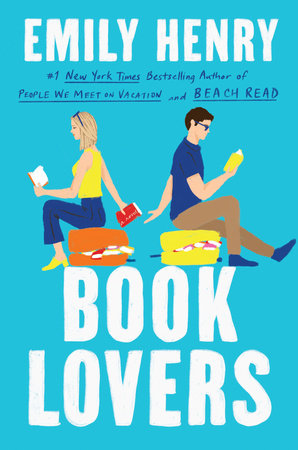 Book Lovers by Emily Henry
Publication date: May 3, 2022
"Nora Stephens' life is books—she's read them all—and she is not that type of heroine. Not the plucky one, not the laidback dream girl, and especially not the sweetheart. In fact, the only people Nora is a heroine for are her clients, for whom she lands enormous deals as a cutthroat literary agent, and her beloved little sister Libby. Which is why she agrees to go to Sunshine Falls, North Carolina for the month of August when Libby begs her for a sisters' trip away—with visions of a small town transformation for Nora, who she's convinced needs to become the heroine in her own story. But instead of picnics in meadows, or run-ins with a handsome country doctor or bulging-forearmed bartender, Nora keeps bumping into Charlie Lastra, a bookish brooding editor from back in the city. It would be a meet-cute if not for the fact that they've met many times and it's never been cute. If Nora knows she's not an ideal heroine, Charlie knows he's nobody's hero, but as they are thrown together again and again—in a series of coincidences no editor worth their salt would allow—what they discover might just unravel the carefully crafted stories they've written about themselves."
For the Throne by Hannah Whitten
Publication date: June 7th, 2022
"The First Daughter is for the Throne
The Second Daughter is for the Wolf…
Red and the Wolf have finally contained the threat of the Old Kings but at a steep cost. Red's beloved sister Neve, the First Daughter is lost in the Shadowlands, an inverted kingdom where the vicious gods of legend have been trapped for centuries and the Old Kings have slowly been gaining control. But Neve has an ally–though it's one she'd rather never have to speak to again–the rogue king Solmir. Solmir wants to bring an end to the Shadowlands and he believes helping Neve may be the key to its destruction. But to do that, they will both have to journey across a dangerous landscape in order to find a mysterious Heart Tree, and finally to claim the gods' dark, twisted powers for themselves."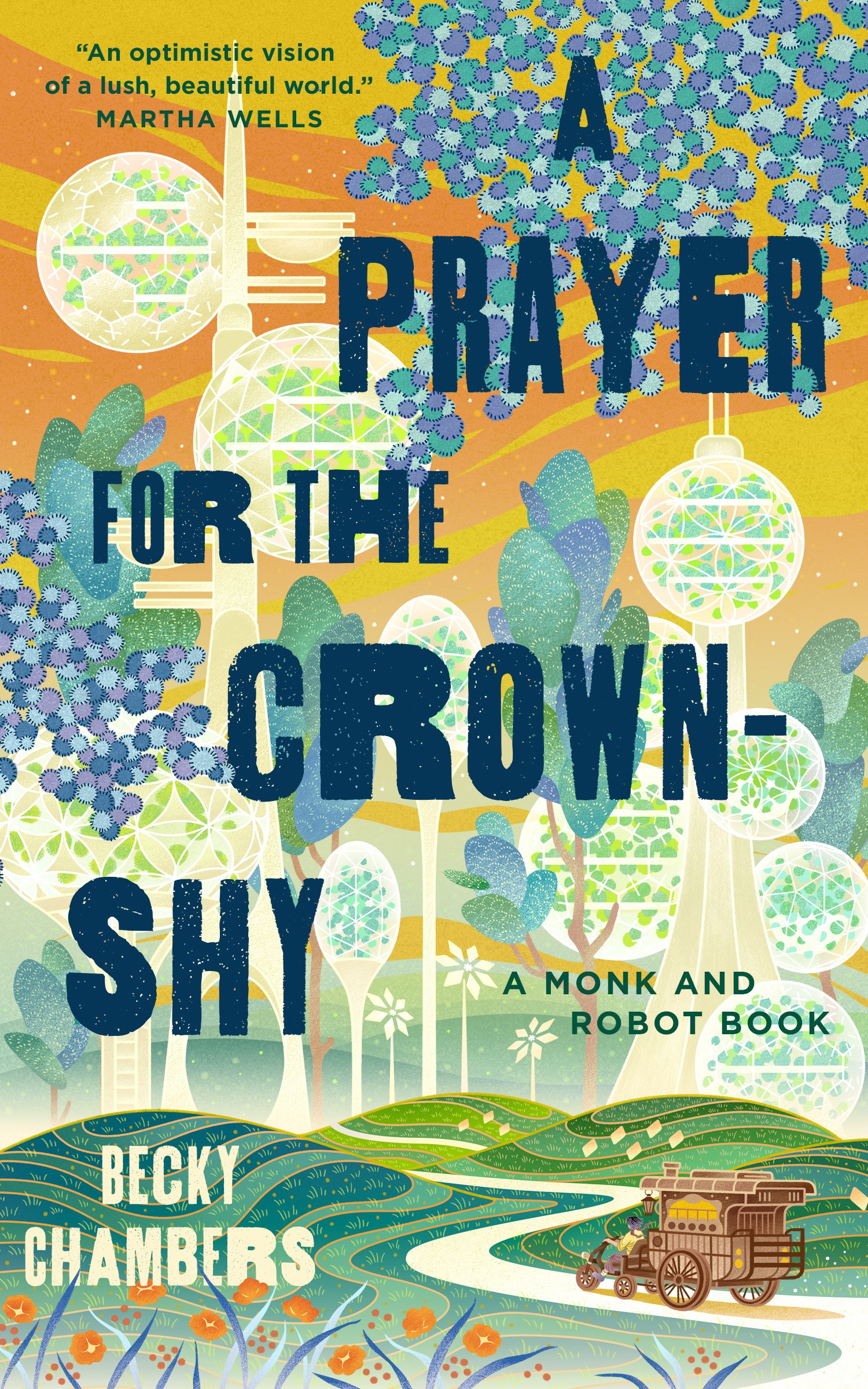 A Prayer for the Crown-Shy by Becky Chambers
Publication date: July 12, 2022
"After touring the rural areas of Panga, Sibling Dex (a Tea Monk of some renown) and Mosscap (a robot sent on a quest to determine what humanity really needs) turn their attention to the villages and cities of the little moon they call home. They hope to find the answers they seek, while making new friends, learning new concepts, and experiencing the entropic nature of the universe.
Becky Chambers's new series continues to ask: in a world where people have what they want, does having more even matter?"
These are all of the books that I've preordered for the first half of 2022. I'm sure I'll end up buying others, but I won't be preordering to many other than this because I'm moving sometime this year and I'm not sure of all the details for that yet. Have you preordered any books for 2022?
Keep on reading lovelies, Amanda.