Hello, lovelies! There are so many incredible books out in the world and I will very sadly never read them all in my lifetime. But I do have a running list of series that I've started to purchase and am really excited to read. So, I thought I would share some series that I'm planning to start (and hopefully finish) in 2022. I think this post will be a good way to keep me accountable and I can check back on this list later to see my progress. I'll be sharing the first book of each series with their synopsis below.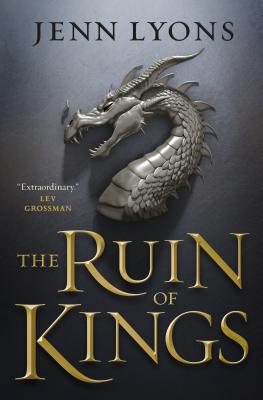 The Ruin of Kings by Jenn Lyons
"Kihrin is a bastard orphan who grew up on storybook tales of long-lost princes and grand quests. When he is claimed against his will as the long-lost son of a treasonous prince, Kihrin finds that being a long-lost prince isn't what the storybooks promised. Far from living the dream, Kihrin finds himself practically a prisoner, at the mercy of his new family's power plays and ambitions. He also discovers that the storybooks have lied about a lot of other things too: dragons, demons, gods, prophecies, true love, and how the hero always wins. Then again, maybe he's not the hero, for Kihrin is not destined to save the empire. He's destined to destroy it.
The Book of Koli by M.R. Carey
"Beyond the walls of the small village of Mythen Rood lies an unrecognizable world. A world where overgrown forests are filled with choker trees and deadly vines and seeds that will kill you where you stand. And if they don't get you, one of the dangerous shunned men will. Koli has lived in Mythen Rood his entire life. He knows the first rule of survival is that you don't venture beyond the walls. What he doesn't know is – what happens when you aren't given a choice?"
A Winter's Promise by Christelle Dabos
"Long ago, following a cataclysm called "The Rupture," the world was shattered into many floating celestial islands. Known now as Arks, each has developed in distinct ways; each seems to possess its own unique relationship to time, such that nowadays vastly different worlds exist, together but apart. And over all of the Arks the spirit of an omnipotent ancestor abides. Ophelia lives on Anima, an ark where objects have souls. Beneath her worn scarf and thick glasses, the young girl hides the ability to read and communicate with the souls of objects, and the power to travel through mirrors. Her peaceful existence on the Ark of Anima is disrupted when she is promised in marriage to Thorn, from the powerful Dragon clan. Ophelia must leave her family and follow her fiancée to the floating capital on the distant Ark of the Pole. Why has she been chosen? Why must she hide her true identity? Though she doesn't know it yet, she has become a pawn in a deadly plot."
Assassin's Apprentice by Robin Hobb
"In a faraway land where members of the royal family are named for the virtues they embody, one young boy will become a walking enigma. Born on the wrong side of the sheets, Fitz, son of Chivalry Farseer, is a royal bastard, cast out into the world, friendless and lonely. Only his magical link with animals – the old art known as the Wit – gives him solace and companionship. But the Wit, if used too often, is a perilous magic, and one abhorred by the nobility. So when Fitz is finally adopted into the royal household, he must give up his old ways and embrace a new life of weaponry, scribing, courtly manners; and how to kill a man secretly, as he trains to become a royal assassin."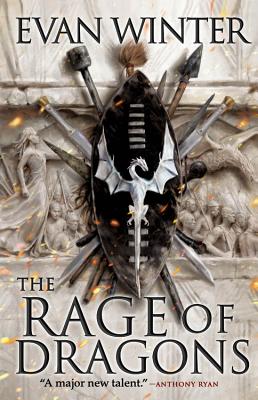 The Rage of Dragons by Evan Winter
"The Omehi people have been fighting an unwinnable fight for almost two hundred years. Their society has been built around war and only war. The lucky ones are born gifted. One in every two thousand women has the power to call down dragons. One in every hundred men is able to magically transform himself into a bigger, stronger, faster killing machine. Everyone else is fodder, destined to fight and die in the endless war. Young, gift-less Tau knows all this, but he has a plan of escape. He's going to get himself injured, get out early, and settle down to marriage, children, and land. Only, he doesn't get the chance. Those closest to him are brutally murdered, and his grief swiftly turns to anger. Fixated on revenge, Tau dedicates himself to an unthinkable path. He'll become the greatest swordsman to ever live, a man willing to die a hundred thousand times for the chance to kill the three who betrayed him."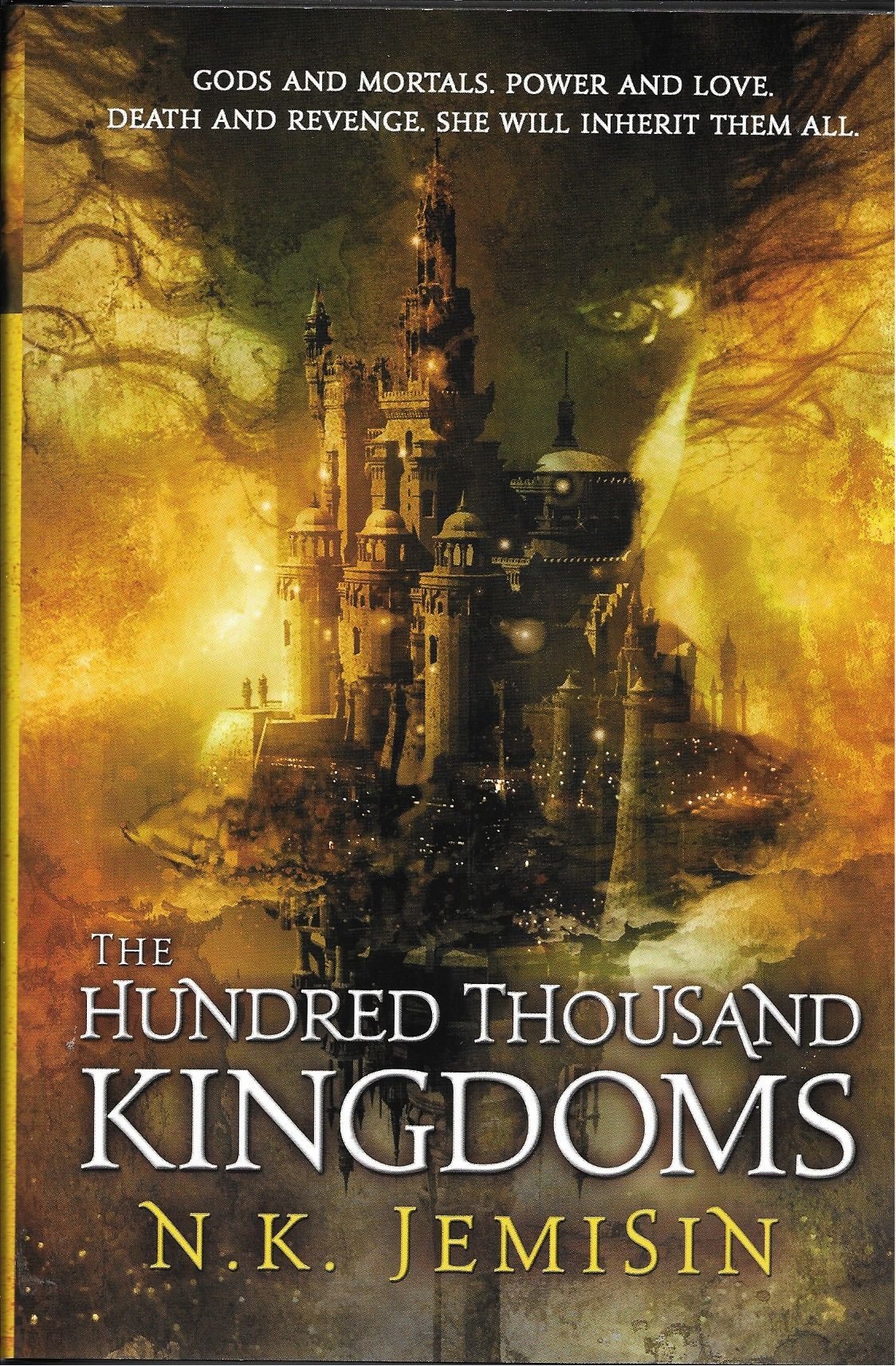 The Hundred Thousand Kingdoms by N.K. Jemisin
"Yeine Darr is an outcast from the barbarian north. But when her mother dies under mysterious circumstances, she is summoned to the majestic city of Sky. There, to her shock, Yeine is named an heiress to the king. But the throne of the Hundred Thousand Kingdoms is not easily won, and Yeine is thrust into a vicious power struggle."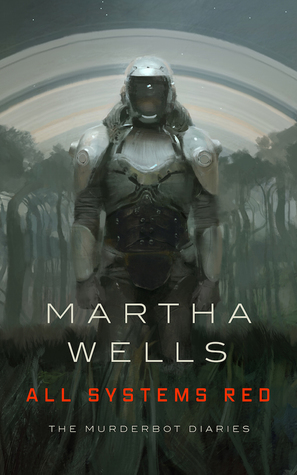 All Systems Red by Martha Wells
"In a corporate-dominated spacefaring future, planetary missions must be approved and supplied by the Company. Exploratory teams are accompanied by Company-supplied security androids, for their own safety. But in a society where contracts are awarded to the lowest bidder, safety isn't a primary concern. On a distant planet, a team of scientists are conducting surface tests, shadowed by their Company-supplied 'droid — a self-aware SecUnit that has hacked its own governor module, and refers to itself (though never out loud) as "Murderbot." Scornful of humans, all it really wants is to be left alone long enough to figure out who it is. But when a neighboring mission goes dark, it's up to the scientists and their Murderbot to get to the truth."
The Final Empire by Brandon Sanderson
"For a thousand years the ash fell and no flowers bloomed. For a thousand years the Skaa slaved in misery and lived in fear. For a thousand years the Lord Ruler, the "Sliver of Infinity," reigned with absolute power and ultimate terror, divinely invincible. Then, when hope was so long lost that not even its memory remained, a terribly scarred, heart-broken half-Skaa rediscovered it in the depths of the Lord Ruler's most hellish prison. Kelsier "snapped" and found in himself the powers of a Mistborn. A brilliant thief and natural leader, he turned his talents to the ultimate caper, with the Lord Ruler himself as the mark. Kelsier recruited the underworld's elite, the smartest and most trustworthy allomancers, each of whom shares one of his many powers, and all of whom relish a high-stakes challenge. Then Kelsier reveals his ultimate dream, not just the greatest heist in history, but the downfall of the divine despot. But even with the best criminal crew ever assembled, Kel's plan looks more like the ultimate long shot, until luck brings a ragged girl named Vin into his life. Like him, she's a half-Skaa orphan, but she's lived a much harsher life. Vin has learned to expect betrayal from everyone she meets. She will have to learn trust if Kel is to help her master powers of which she never dreamed."
Children of Time by Adrian Tchaikovsky
"The last remnants of the human race left a dying Earth, desperate to find a new home among the stars. Following in the footsteps of their ancestors, they discover the greatest treasure of the past age—a world terraformed and prepared for human life. But all is not right in this new Eden. In the long years since the planet was abandoned, the work of its architects has borne disastrous fruit. The planet is not waiting for them, pristine and unoccupied. New masters have turned it from a refuge into mankind's worst nightmare. Now two civilizations are on a collision course, both testing the boundaries of what they will do to survive. As the fate of humanity hangs in the balance, who are the true heirs of this new Earth?"
What new series are you hoping to start in 2022?
Keep on reading lovelies, Amanda.