Summary:
As Evenfall nears, the stakes grow ever higher for those in Faery…
Banished from the Winter Court for daring to fall in love, Prince Ash achieved the impossible and journeyed to the End of the World to earn a soul and keep his vow to always stand beside Queen Meghan of the Iron Fey.
Now he faces even more incomprehensible odds. Their son, King Keirran of the Forgotten, is missing. Something more ancient than the courts of Faery and more evil than anything Ash has faced in a millennium is rising as Evenfall approaches. And if Ash and his allies cannot stop it, the chaos that has begun to divide the world will shatter it for eternity.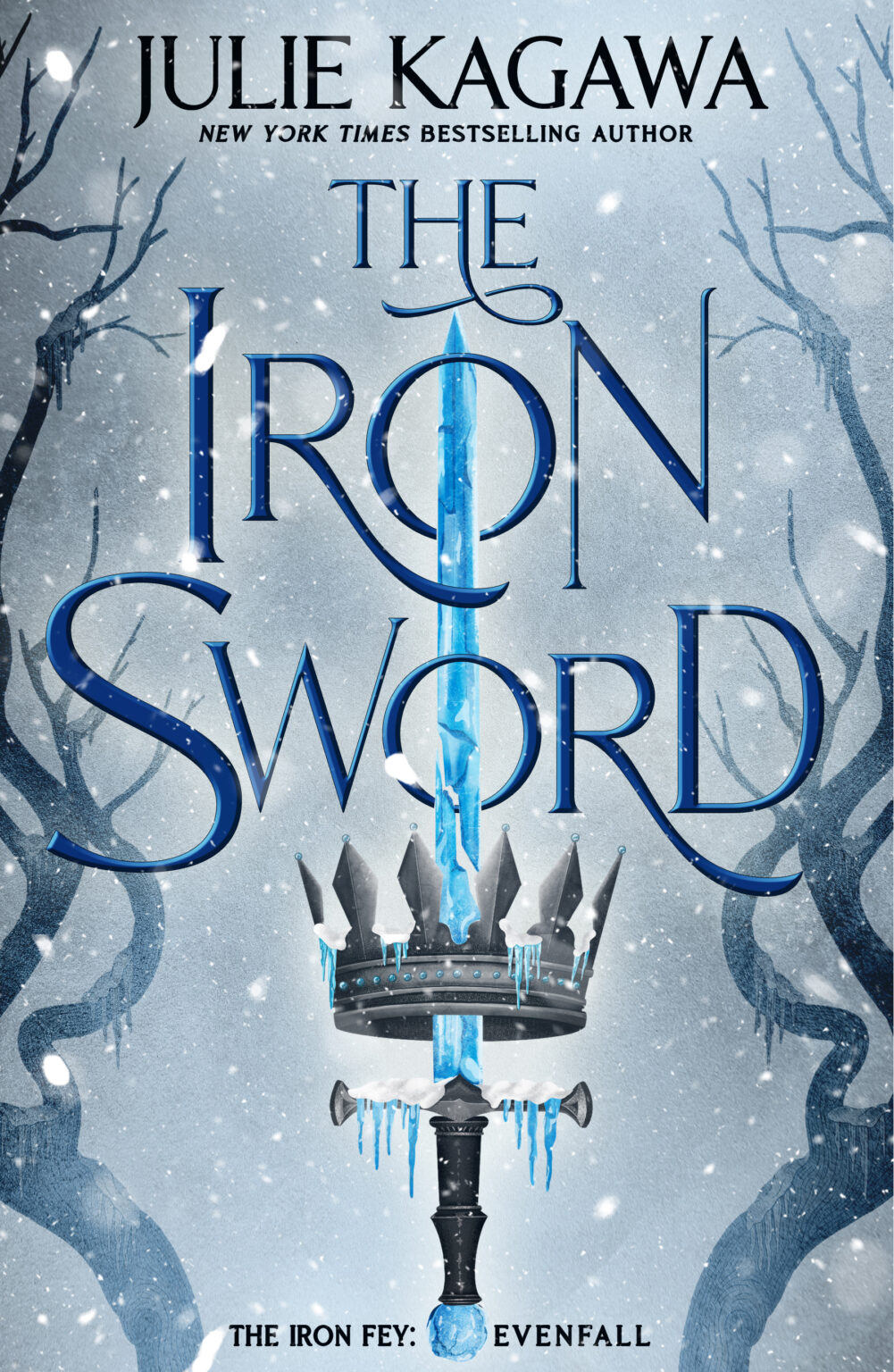 Review:
Thank you to NetGalley and Inkyard Press for this advanced copy in exchange for an honest review. This review is a part of the promotional blog tour for The Iron Sword's release.
The Iron Sword follows Ash's point of view. I was mistaken in my assumption (which I mentioned in my review of the first book) that this spin-off series was all going to be from Puck's perspective. I'm not going to lie, I was a little bummed when I realized that this book wasn't from Puck's perspective, but I absolutely see and appreciate what Kagawa seems to be going for here with each book being from a different character's point of view. It makes me very curious as to who we will be experiencing the third book through.
I think the plot of the story was compelling and engaging. We're solving the mystery of "where did Kierran disappear to?" But that mystery brings up quite a few other questions and all of these things roll together into the plot of this book. I think it was engaging enough to keep my interest. But also, I had enough questions answered along the way that I never felt frustrated that getting the answers was taking too long. I do have to say, holy cliffhanger (also, like, literally, hahah.)
Overall, I thought this was a quick read and I really enjoyed being back with a cast of characters that I know and love. But, like I said in my review for the first book, I would have liked some new characters to follow and root for in this world. It felt like I was plopped right back into the original series aside from the fact that Ash emphasized that Kierran was his son, and brought up all the things they'd been through and struggled with in the previous books as reminders that this series now spans many, many years. We did get to see some other familiar faces (like Ethan and Kenzie) which was an absolute joy. I will forever love this world. So, I cannot wait to see how this trilogy will end.
Keep on reading lovelies, Amanda.