Summary:
Falling in love is the ultimate payback in this delightful romcom about an interior designer who teams up with an enigmatic architect at her firm to get revenge on her ex the only way she knows how: by building a spite house next door
They say living well is the best revenge. But sometimes, spreading the misery seems a whole lot more satisfying. That's interior designer Dani Porter's justification for buying the vacant lot next to her ex-fiancé's house…the house they were supposed to live in together, before he cheated on her with their Realtor. Dani plans to build a vacation rental that will a) mess with his view and his peace of mind and b) prove that Dani is not someone to be stepped on. Welcome to project Spite House.
That plan quickly becomes complicated when Dani is forced to team up with Wyatt Montego, the handsome, haughty architect at her firm, and the only person available to draw up blueprints. Wyatt is terse and stern, the kind of man who eats his sandwich with a knife and fork. But as they spend time together on- and off-site, Dani glimpses something deeper beneath that hard veneer, something surprising, vulnerable, and real. And the closer she gets to her goal, the more she wonders if winning revenge could mean losing something infinitely sweeter…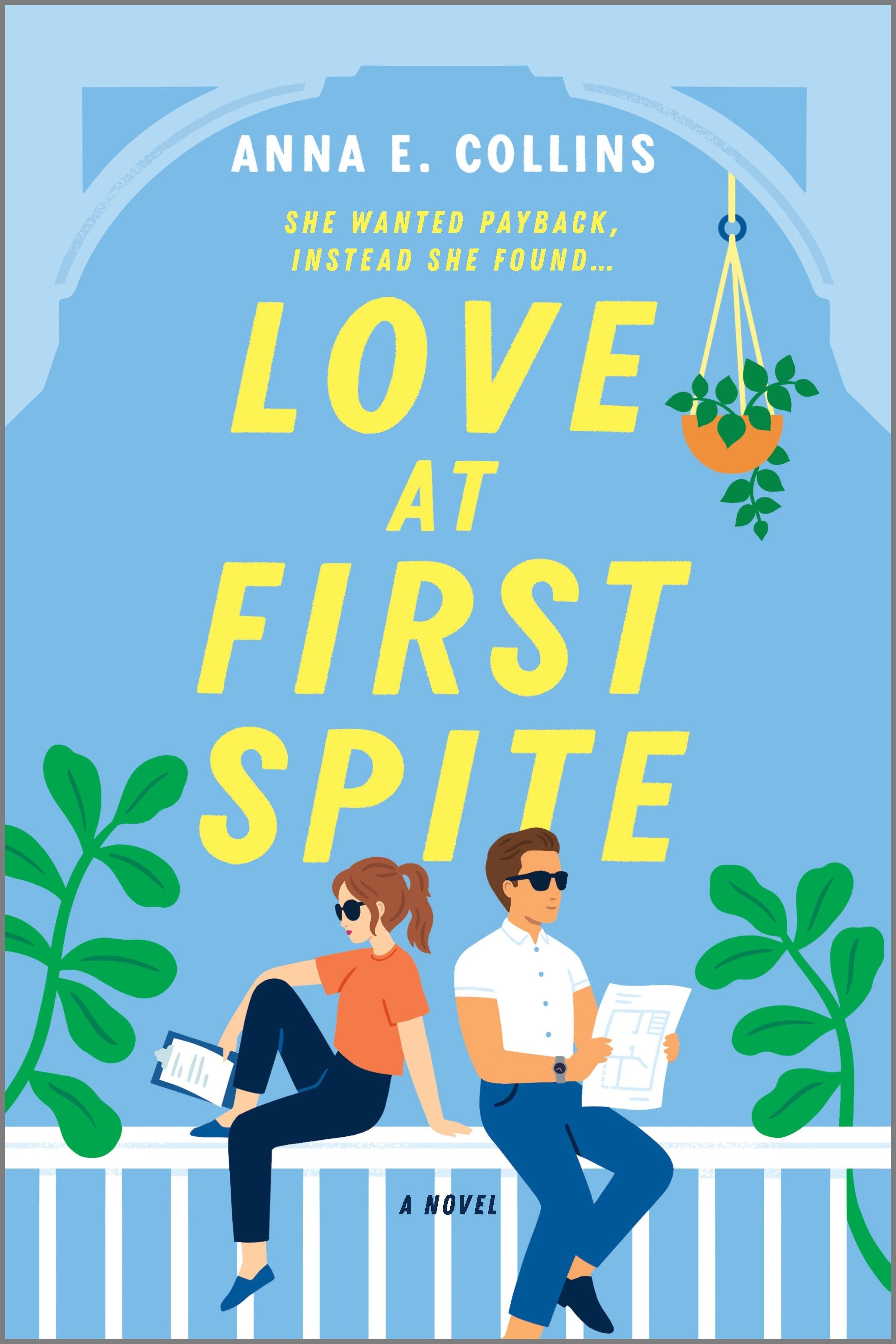 Review:
Thank you to NetGalley for this eARC in exchange for an honest review. Thank you also to HarperCollins for inviting me to be on this blog tour.
Love at First Spite follows Dani, who has just been cheated on by her fiancé. The story opens with her destroying her wedding gown in the absolute best way. Dani is an interior designer for a big company, so we get a lot of the details of her work life. But we also get to know her friends. Mia is Dani's cousin and also her best friend. And there's Iris who becomes Dani's landlady/roommate. But most importantly, there's Wyatt. He's our love interest. He works with Dani at the same company, but he's an architect. So, when Dani, Mia, and Iris buy the property right next door to Dani's ex-fiancé to build a spite house, Wyatt ends up being the architect that helps design said spite house.
I really liked Dani as the main character. I loved her friendship with Iris and Mia. These three women were hilarious. Mia doesn't hesitate to call Dani on her shit when she needs it. And Iris is delightfully vague and unhelpful when Dani goes to her for advice. The three together were absolutely one of the highlights of this story. Most of all, I enjoyed Dani's growth and development. She's learning that she shouldn't compare things to her past relationships and that maybe building a spite house isn't the healthiest way to move on from her ex.
The romance was one I was easily engaged in. The chemistry between Dani and Wyatt was obvious right from the start, despite Dani actively disliking Wyatt when the story started. I loved Wyatt more and more as we got to know him better through Dani. The two of them together were a couple that I became invested in right away. I also really liked the way that the third act break up was handled.
Overall, this absolutely was a fun story to read. All of the antics that Iris, Mia, and Dani got up to while planning and building the spite house made me smile and laugh. The romance was enjoyable and easy to root for. I will definitely be recommending this book in the future.
Keep on reading lovelies, Amanda.