Hi, lovelies! Antonia and I are here with another fun Spooktober themed book tag. Who doesn't love Hocus Pocus? This movie is a total classic and I was excited to see that it has its own book tag. It's the perfect post for Blogtober. I found this tag over at Romance Book Binge. Let's get to it!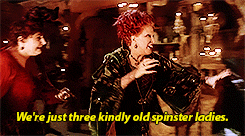 A great trilogy
Amanda- One of the best trilogies I've read this year so far was definitely the Book of the Ancestor trilogy by Mark Lawrence.
Antonia- One that I've been most excited about recently is the Chronicles of the One trilogy by Nora Roberts. The first two books were amazing and the last comes out in December. I. Can't. Wait.
Winifred Sanderson: A book with a truly evil female villain.
Amanda- All I'm going to say is House of Salt and Sorrows by Erin A. Craig.
Antonia- The first one that comes to mind since I'm rereading it is Levana from the Lunar Chronicles by Marissa Meyer. She's definitely a little crazy.
Sarah Sanderson: A book that uncannily attracts children.
Amanda- Aru Shah and the End of Time by Roshani Chockshi is a great middle grade series that I want everyone to read.
Antonia- The Chronicles of Narnia by C.S. Lewis was one of my parent's favorites, one of my favorites and now my nephew loves them too.
Mary Sanderson: A book that is just plain silly.
Amanda- I laughed all the way through The Disasters by M.K. England.
Antonia- The BFG by Roald Dahl is by far the silliest book I've read.
Max: A book that is trying really hard to be cool, but doesn't always succeed.
Amanda- The Thousandth Floor by Katharine McGee
Antonia- The House of Night series by P.C. and Kristin Cast were equal parts interesting storyline and too much teenage angst.
Dani: A book that isn't afraid to tell it like it is.
Amanda- I just finished this one and adored it. A Study in Charlotte by Brittany Cavallaro.
Antonia- Crank by Ellen Hopkins. It was the first book I was introduced to that didn't sugarcoat things like drugs and teenage pregnancy.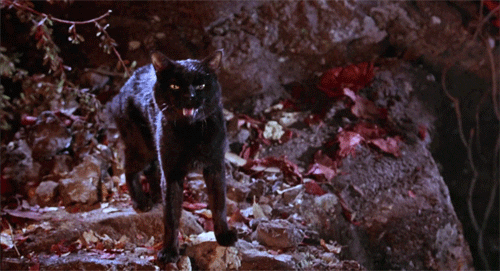 Binx: A book series that just won't die.
Amanda- Welll, I'm currently rereading the Vampire Academy series by Richelle Mead. So, I think that's pretty fitting.
Antonia- Fifty Shades of Grey by E.L. James is one I wish disappeared into a black hole forever ago.
Ice: A book with a character that's dumb as a rock.
Amanda- Scam from the Zeroes trilogy by Scott Westerfeld, Deborah Biancotti, & Margo Lanagan. He gets it together, eventually.
Antonia- Winter from The Lunar Chronicles by Marissa Meyer is one who definitely isn't all there but eventually you learn it's less her being stupid and more that she's just crazy.
The Black Flame Candle: A book or series you wish you could resurrect.
Amanda- I actually sort of am resurrecting this series. I just found The Iron Fey series by Julie Kagawa and borrowed it from Antonia. So, I'm hoping to reread these soon.
Antonia- The Age of X series by Richelle Mead. As far as I can tell this series is never going past book two because of low sales and that really pisses me off.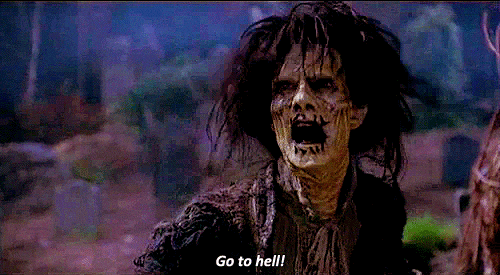 Headless Billy Butcherson: A book that's not as bad as people make it out to be.
Amanda- Again, but Better by Christine Riccio. I know this book has flaws, but I liked it anyway.
Antonia- Beastly by Alex Flinn. I think the terrible movie had an adverse affect on peoples opinions of the book.
Winifred Sanderson's Spell Book: A book with a mind of its own.
Amanda- The Disasters by M.K. England
Antonia- The Name of the Wind by Patrick Rothfuss.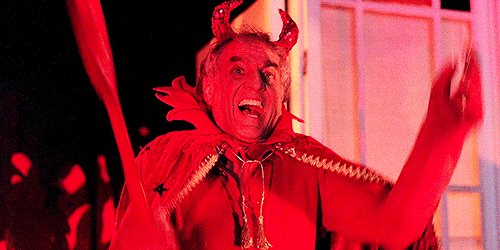 Garry Marshall: A book with a cameo.
Amanda- I actually recently buddy read Hope and Other Punchlines by Julie Buxbaum. She totally made a reference to another one of her books (Tell Me Three Things) which totally made me laugh.
Antonia- Percy Jackson and the Olympians by Rick Riordan. I don't remember exactly which books but a couple of them make subtle references to the Kane Chronicles and vice versa.
That's all the questions for this one! We loved this tag, it was so fun to think of books for these questions. Now we're off to watch some Hocus Pocus of course.
Now, we shall tag some lovely bloggers to also participate!