Summary:
In modern-day New York, magic is all but extinct. The remaining few who have an affinity for magic—the Mageus—live in the shadows, hiding who they are. Any Mageus who enters Manhattan becomes trapped by the Brink, a dark energy barrier that confines them to the island. Crossing it means losing their power—and often their lives.
Esta is a talented thief, and she's been raised to steal magical artifacts from the sinister Order that created the Brink. With her innate ability to manipulate time, Esta can pilfer from the past, collecting these artifacts before the Order even realizes she's there. And all of Esta's training has been for one final job: traveling back to 1902 to steal an ancient book containing the secrets of the Order—and the Brink—before the Magician can destroy it and doom the Mageus to a hopeless future.
But Old New York is a dangerous world ruled by ruthless gangs and secret societies, a world where the very air crackles with magic. Nothing is as it seems, including the Magician himself. And for Esta to save her future, she may have to betray everyone in the past.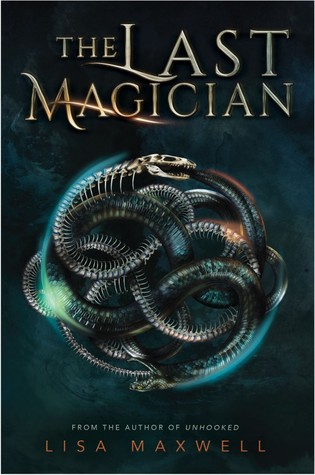 Review:
I officially have a new favorite book. I won't say favorite series until I read The Devil's Thief, BUT, I completely adored The Last Magician. I'm sad that it's been sitting unread on my shelf for so damn long.
I loved literally everything about this book. I cannot think of a single thing that I didn't like. The magic system was intricate and interesting. I'm still not sure I totally get it but I'm excited to learn more about it in the second book. The writing was great. Not too simple but not filled with words I didn't know attempting to sound smarter than necessary. The story was well paced. Nothing felt like it was dragging on or rushed to be wrapped up. The characters were well crafted and just incredible. I cared about them. They had me invested in their stories and I genuinely cared about what happened to them. There were parts that had me holding my breath in anticipation of what was going to happen. Other parts had me smiling to myself, or even swooning here and there. Things felt realistic with a modern girl going into the past where the culture was different. The difference in the times was mentioned and acknowledged.
I feel like I could go on and on and on. But I'm not going to do that. I'm going to tell you that if you like fantasy​ if you like historical fiction, or slow burn romance, or time travel or magic, or all of the above then you need to read this book. That is all. I need to go find out what happens in book two.
Keep on reading lovelies, Amanda.