GoodReads Review:
From one of the most followed booktubers today, comes Again, but Better, a story about second chances, discovering yourself, and being brave enough to try again.
Shane has been doing college all wrong. Pre-med, stellar grades, and happy parents…sounds ideal—but Shane's made zero friends, goes home every weekend, and romance…what's that?
Her life has been dorm, dining hall, class, repeat. Time's a ticking, and she needs a change—there's nothing like moving to a new country to really mix things up. Shane signs up for a semester abroad in London. She's going to right all her college mistakes: make friends, pursue boys, and find adventure!
Easier said than done. She is soon faced with the complicated realities of living outside her bubble, and when self-doubt sneaks in, her new life starts to fall apart.
Shane comes to find that, with the right amount of courage and determination one can conquer anything. Throw in some fate and a touch of magic—the possibilities are endless.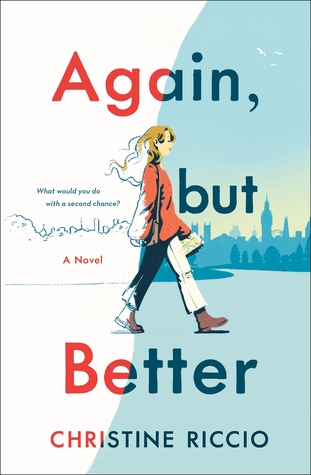 Review:
I was very kindly provided this ARC via NetGalley to read in exchange for an honest review. I'm an avid BookTube watcher and Christine is one of my favorites to watch. She's just so full of energy and personality. I was very excited to see that she was coming out with a book.
Christine's personality is very much present in this book. The main character Shane is definitely someone that reminds me of Christine, from what I know of her as an outside perspective. It also sounds like some of this was taken from her own experiences of studying abroad. This kind of annoyed me in the beginning, but I kind of enjoyed it by the end of the book. Shane was very young and even sometimes a little annoying at times in the first half of the book. She was quirky, but almost too much so. She definitely made me laugh a few times. And I really understood the struggle with her family. But I thought she had a little too much annoyance for her cousins and I'm glad of how she amended that in the later half.
I was surprised by the second half of this story. It went in a direction that I certainly did not expect. I really liked the second half. Everything about it was better. Shane had grown, the writing was better. It was just all around more enjoyable.
I'd say this was an average debut novel. I've already preordered it and I'm happy to support Christine. I'm excited to see her writing grow and get better the more that she writes.
Keep on reading lovelies, Amanda.